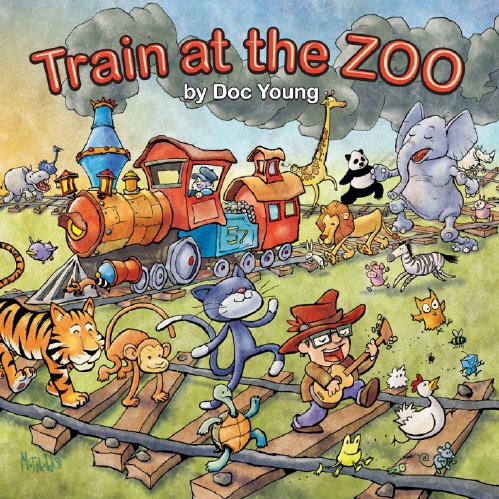 Support DocYoung! Buy directly from us:
Or, if you prefer the more commercial/downloadable route:
Downloads are available for purchase at Amazon.com, Rhapsody.com, and iTunes.com.
The CD may also be purchased from cdbaby.com.

It is available locally in SLC at the Hogle Zoo, the SLCJCC, Slowtrain, Tutoring Toy and Park City Music.
Also, please let us know if you would like to be informed about upcoming shows by contacting us at
Listen to excerpts from Train at the Zoo: